Nunawading Market.
Make It. Bake It. Grow It.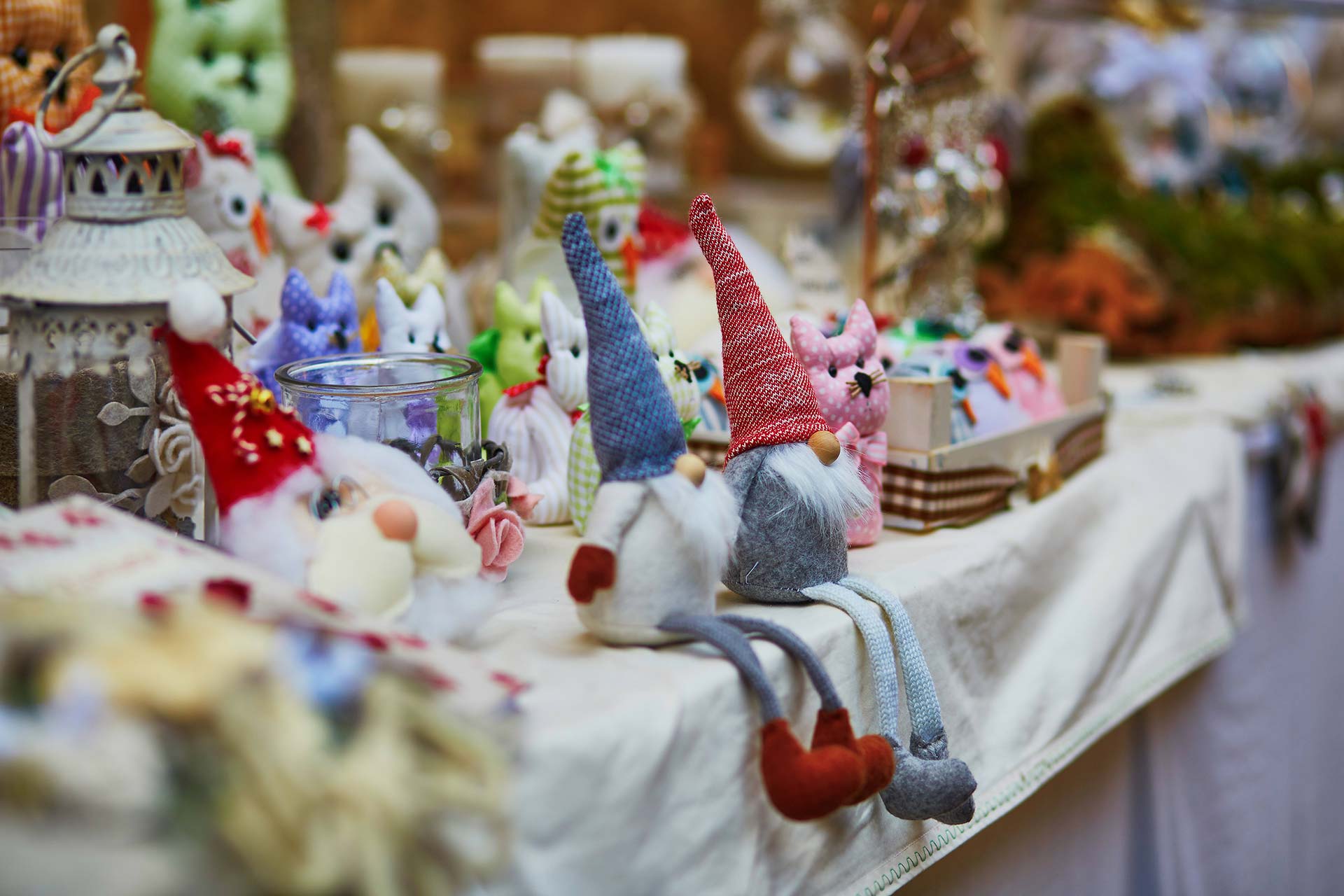 Nunawading Market
Supporting local makers since 1985, the Nunawading Market has a wide range of handmade goods from unique art and crafts to fresh produce and delicious gourmet food.
For all stallholder and general enquiries, please contact:
Jodin Pettit - Market Coordinator
2023 Market Dates
Held on the fourth Sunday of the month from February till November 9:00am - 2:00pm.
Shop local at the Make it. Bake it. Grow it. Nunawading Market
As always, entry is free and there is ample free parking.
The Nunawading Market is managed by Arts Nunawading Inc. Proceeds from the market support the cultural, performing and visual arts throughout the City of Whitehorse.
10 December - Christmas Market
1:00pm - 5:00pm
Location
Held inside & outside of the Whitehorse Civic Centre.
379-397 Whitehorse Road
Nunawading VIC 3131
- Free Admission
- Free ample parking available
Public Transport: The City of Whitehorse has a public transport network and is served by trains, trams and buses.
Gayle Blake
Fairy dolls, cards, embroidered towels, bbq tables, bangles, resin brooches and earrings.
Heather Brown
The Basket Case - Handmade baskets and more.
Joan Buras
Gift packs, washers, soap dish sets.
Mandy Coyne
exclusive gifts handmade by Mandy - Handmade ceramics, wedding keepsakes, embroidered hand towels, face washes, Christmas decorations, porcelain plates and more.
Helen Gaylard
Covered hangers, rag dolls, tea cosies, gift handkerchiefs, pot pourri bags.
Renita Barwell
Lead-light giftware, candle holders, Christmas decorations, knitwear, vintage brooches, tea cosies.
Annie Rutter
Bunge balls, tinsel headdresses, fairy wands, adult knitted hats and scarves.
Sarahndipity Handmade
Handmade cards, wire bound books, decorated shopping bags and other crafty stuff.
Vicki Shaw
Greeting cards.
Jewellery & Accessories
Irene Choo
Jewellery - beaded watches, earrings, necklaces, key rings, magnetic necklaces.
Rene Gale
Beaded and button jewellery, children's jewellery, Pandora style jewellery and surfer style jewellery.
Janet Chadwick
Children's knitwear, cards, coat-hangers, babies wear.
Margaret Luke
Baby singlets, bibs, T-shirts, embroidered towelling items.
Leanne Hughes
Unique Essence Aromatherapy - Handmade aromatherapy products, essential oil blends , aromatic room and body sprays , body lotions, face creams, lip balms also massage blends and products for dog.
Fresh Produce, Gourmet Food & Refreshments
Chris Rankin
East Victorian Highland Dancing Association - Cake, slices, quiche, tea, coffee, sweets, cordial.
Santo Zappia
T & I Strawberries - Berries in season- raspberries, strawberries.