Nunawading Market.
Make It. Bake It. Grow It.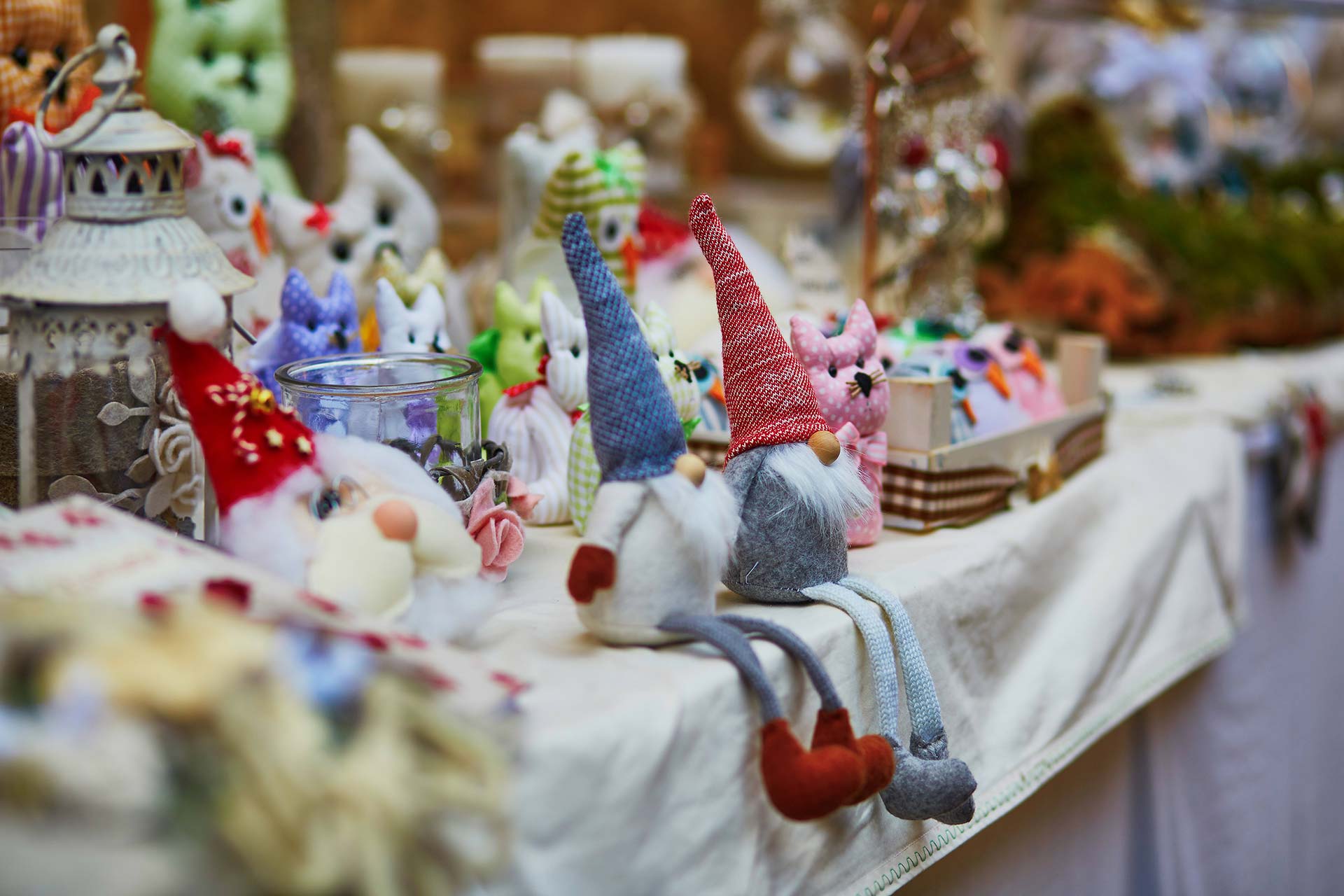 Nunawading Market
Supporting local makers since 1985, the Nunawading Market has a wide range of handmade goods from unique art and crafts to fresh produce and delicious gourmet food.
For stallholder and general enquiries, please call
Laura Mason, Market Coordinator on 0412 324 249 or send a message.
COVID-19 update
We are please to announce that the Nunawading Market will resume operating on 22 November. Potential stall-holders are welcome to apply for a stall and we invite customers to come and inspect the attractive range of products on sale.
2021 market dates
Held on the fourth Sunday of the month from February till November 9:00am - 2:00pm.
Shop local at the Make it. Bake it. Grow it. Nunawading Market
As always, entry is free and there is ample free parking.
The Nunawading Market is managed by Arts Nunawading Inc. Proceeds from the market support the cultural, performing and visual arts throughout the City of Whitehorse.
12 December - Christmas Market
1:00pm - 5:00pm
Location
Held inside & outside of the Whitehorse Civic Centre.
379-397 Whitehorse Road
Nunawading VIC 3131
- Free Admission
- Free ample parking available
Public Transport: The City of Whitehorse has a public transport network and is served by trains, trams and buses.
Gayle Blake
Fairy dolls, cards, embroidered towels, bbq tables, bangles, resin brooches and earrings.
Heather Brown
The Basket Case - Handmade baskets and more.
Joan Buras
Gift packs, washers, soap dish sets.
Mandy Coyne
exclusive gifts handmade by Mandy - Handmade ceramics, wedding keepsakes, embroidered hand towels, face washes, Christmas decorations, porcelain plates and more.
Helen Gaylard
Covered hangers, rag dolls, tea cosies, gift handkerchiefs, pot pourri bags.
Anette Holloway
Lavender cats, dogs, birds, hearts, dolls, coat hangers, crochet hand towels, face washers, novelty pencils, notebooks and pens, washer.
Carol Morris
Framed embroideries, plastic bag holders, pot pouri bags, scatter cushions, door stops, wheat packs, appliquéd tea towels, Christmas tree brooches and beaded book marks.
Renita Barwell
Lead-light giftware, candle holders, Christmas decorations, knitwear, vintage brooches, tea cosies.
Annie Rutter
Bunge balls, tinsel headdresses, fairy wands, adult knitted hats and scarves.
Sarah Scales
Hand-made cards, memory albums, beaded bookmarks, fabric button hair ties and magnets.
Vicki Shaw
Greeting cards.
Jewellery & Accessories
Kaye Adolphson
Designs and Yarns - Hand dyed yarns and threads, hand dyed silk scarves, hand crocheted items, mittens, socks, hats, original crochet patterns, handmade cards and hand stitched items.
Irene Choo
Jewellery - beaded watches, earrings, necklaces, key rings, magnetic necklaces.
Rene Gale
Beaded and button jewellery, children's jewellery, Pandora style jewellery and surfer style jewellery.
Sita Creations
Handcrafted jewellery using cultured water pearls, semi-precious stones and European glass beads.
Helen Smith
Bead jewellery - necklaces and earrings.
Patricia & Gary Currell
Wedding accessories.
Amanda Armstrong
Babylicious Nappy Cakes - Novelty nappy cakes for baby shower gifts or newborn babies.
Janet Chadwick
Children's knitwear, cards, coat-hangers, babies wear.
Kathleen Cook
Knitted toys, children's cardigans, jumpers, dresses.
Patricia & Gary Currell
Baby wear, bibs, blankets, bears, ducks, mobiles.
Margaret Luke
Baby singlets, bibs, T-shirts, embroidered towelling items.
Mary-Ann Attard
Soapretty - Cake-shaped soaps (hand made) gift, baby & animal packs.
Leanne Hughes
Unique Essence Aromatherapy - Handmade aromatherapy products, essential oil blends , aromatic room and body sprays , body lotions, face creams, lip balms also massage blends and products for dog.
Emilio Anselma
Sculptured concrete figures, abstracts, owls and more.
Fresh Produce, Gourmet Food & Refreshments
Sam Gionta
Salsa Bella - Italian meat balls - fresh & hot, cooked in Italian tomato-based sauce served in a bread roll. Soft drinks.
Gary Hamilton
Gary's Dutch Poffertjes - Dutch poffertjes, cappuccino & tea, cola drinks, lollipops, fruit juices, homemade soups, egg and bacon rolls and homemade ice cream.
Chris Rankin
East Victorian Highland Dancing Association - Cake, slices, quiche, tea, coffee, sweets, cordial.
Santo Zappia
T & I Strawberries - Berries in season- raspberries, strawberries.